Sigma CEO Yamaki: Sigma FP not selling as well as expected, new compact FF lenses coming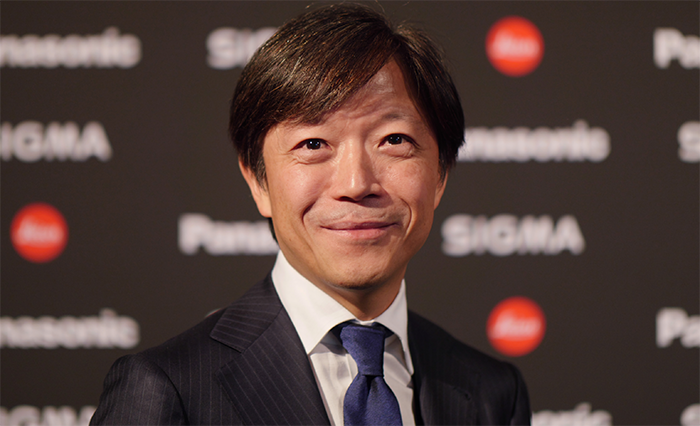 Sigma chief Kazuto Yamaki was interviewed by Dpreview:
Focus on lens design for mirrorless system:
It's simply because we've had higher demand for mirrorless lenses. The mirrorless camera market is stable compared to DSLR. If you look at the market statistics you'll see that the decline in DSLR sales is quite significant. This decline gets steeper every month.
We're also seeing a decline in sales of our DSLR lenses, so naturally we have to focus our efforts on the development of mirrorless lenses.
Strong DN Full Frame lens sales:
They're doing very well, especially our 24-70mm F2.8. It's been very well-received. We're still catching up to demand for that lens. We've been enhancing our manufacturing capacity, continuously, but we still can't meet demand. Even in the current difficult situation, demand for that lens is still very strong.
About the Sigma FP sales:
It sold quite well at the beginning. Early adopters were very interested, and purchased the camera immediately. We've received a lot of emails from customers, which I've read, and we have a lot of customers who are very happy and satisfied with the fp. We've also been monitoring feedback online, through Facebook and Twitter; things like that.
To be honest though, sales have declined considerably [since launch], especially in Europe and America. It's still selling well in Japan, but overall sales have been lower than expected.
Development of small FF lenses:
Going forward, we will still try to deliver the highest-possible quality products. But we will have two main streams of products. One is for very serious photographers, like our existing 'Art' series. But another line will be high quality, premium lenses, but much more compact. And very stylish, like our 45mm F2.8, with metal housings, and high quality aperture and focus rings. We will expand that kind of range for street photographers, or those who need smaller, stylish, high-quality products.
About the Sigma Foveon L-mount camera:
The development of the sensor has been significantly delayed. We are still working on it, but there are still several technical problems we need to overcome. If everything goes well, we should be able to release the camera next year. But if we continue to face technical problems the camera may be delayed further. We haven't stopped developing the camera, but without the sensor we can't move very fast.
I damn hope to see this new Foveon camera next year!!! :)