You can now preorder the new Capture One 21 with a 20% discount using this code!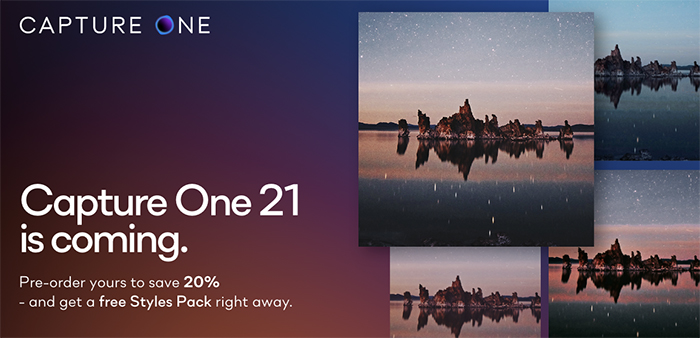 You can now preorder the new Capture One 21 on this page (Click here) with a 20% discount. It's a bit tricky to preorder it so here I explain how to do it for C20 owners:
Login to Capture One
Go to the upgrade page and enter your license number
Upgrade to C21 and get the 20% discount using the checkout code "PREORDER2020"
If you do own C12 or older version you first have to purchase C20 (with no discount code). And they will than get C21 update for free.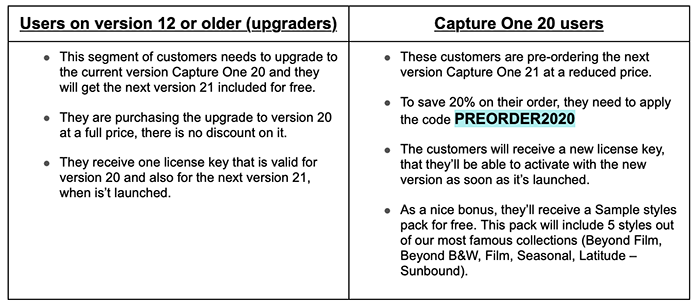 New features and release time:
Capture One has decided to not disclose any info about the new features (I know this is odd). So if you wonder why the heck you should pay for a new version without knowing what you get…I can only give you one reason: The 20% discount that you get now and you will NOT get the day of the official launch!
The release date has not been announced but as usual expect the release to be between mid November and mid December.